For your convenience we offer a Course in both Artificial Insemination and or Pregnancy Testing courses on your own farm. WE COME TO YOU! All areas of Australia.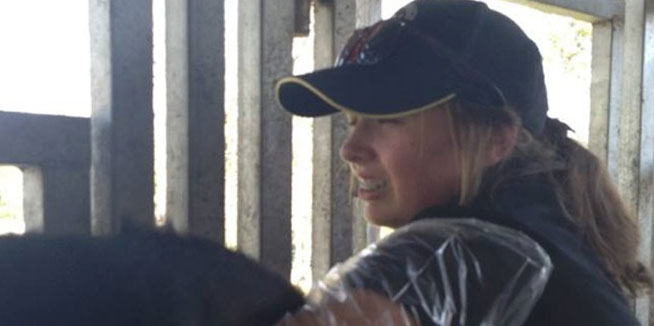 This course is your fully government licenced ACEC Accredited Course covering all aspects of Cattle Artificial Breeding and Pregnancy Testing. It is offered on a one on one basis, or could be made up of a group of 4/5 (employees, family members, friends).
The on farm PREGNANCY TESTING COURSE cost is $1,200 plus GST. Extra participants can be added at an extra charge.
GET A SMALL GROUP TOGETHER AND DIVIDE THE COST!
We travel to all parts of Australia to offer this course – airfares at cost or mileage at cost is to be added to this fee. Please email and we will give you an accurate quote.
Both theory and practical sessions on both days teaching the basic skills of pregnancy diagnosis and all aspects of cattle fertility.
WOULD YOU LIKE TO COMBINE THIS COURSE WITH ARTIFICIAL INSEMINATION?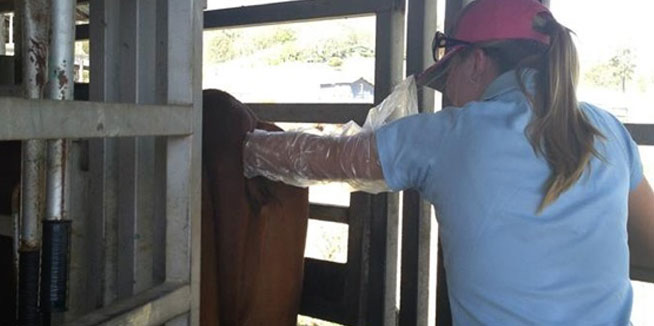 Yes, we can combine the Pregnancy Testing Course with the Artificial Insemination course on your own farm – again to a maximum of 4 or 5 students. This course cost is $2000 plus GST – this cost can be divided between the 4 or 5 participants.
This course covers both Cattle Artificial Insemination and Pregnancy Testing – theory and practical.
WHAT YOU REQUIRE – Cows in calf at different stages – and if you are combining the course with Artificial Insemination – empty/non pregnant cows for this section. Crush/lead up race and just a bit of shelter for the theory session.
For a quote on a course drop us an email with your name and farm location and we will supply a full written costing.