ACEC approved Training Course designed to cover all aspects of Cattle Artificial Breeding from Conception to Calving.
This course is being offered on your own farm with private tuition.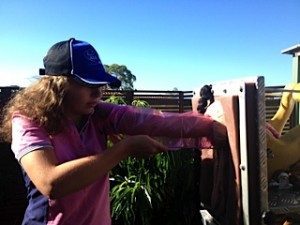 The course is conducted over 3 days commencing at 8.30 a.m. each morning. 2 days are conducted on farm and 1 day theory is conducted on line prior to the course.
The course is designed for all age groups – both male and female. Age and sex is no barrier from the very young to the "not quite so young".
We use everyday language to enable students to obtain the most from the course. The course offers ample "hands on" practical insemination time – the key to becoming a proficient inseminator.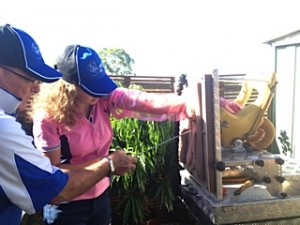 MORE THAN JUST AN A.I. COURSE – this course covers all aspects of Cattle Reproduction from Conception to Calving!
Subjects covered include Practical Insemination, Reproductive Anatomy, Managing a Breeding Program, Synchronisation, Breeding Records, Sire Selection, Nutrition, Reproductive Physiology, Herd Improvement, Disease & Hygiene, Heat Detection, Semen Handling & Storage.
Cost: $1,000 for the complete course – up to 4 participants
plus GST & mileage from Chinchilla to your farm $2.00 per klm one way..
A Certificate is issued at the completion of the course.