This course is now conducted by David McCabe, Bovine Reproductive Training on 0427 658 153
A specially designed combined course designed for a smaller group of students.  Conducted over 3 days.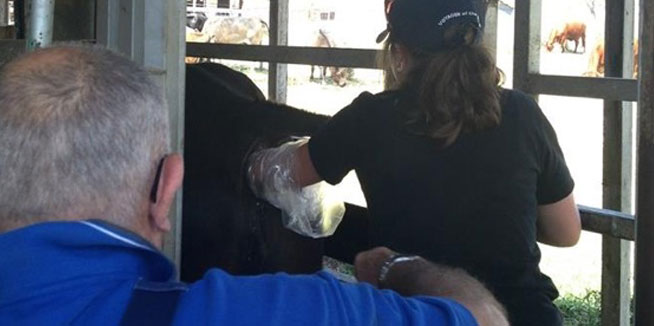 It is designed for the busy farmer who is unable to be away from the farm for 5 days.
This course still covers all aspects of Artificial Insemination & Pregnancy Testing. The course is held over three days with a little longer training hours and fewer students. An accredited Certificate is issued at the completion of the course.
Subjects covered – Practical Insemination, Reproductive Anatomy, Managing a Breeding Program, Synchronisation, Breeding Records, Sire Selection, Nutrition, Reproductive Physiology, Herd Improvement, Disease & Hygiene, Heat Detection, Semen Handling and Storage, Practical Pregnancy Testing.
This course combines both Cattle Artificial Insemination and Pregnancy Testing (utilizing Breedn' Betsy the artificial training cow)
This course covers all the aspects of Cattle Artificial Insemination and Pregnancy Testing – both theory and practical.
Course cost – $800 plus GST
No deposit is required with your booking – contact will be made prior to the course with full details.