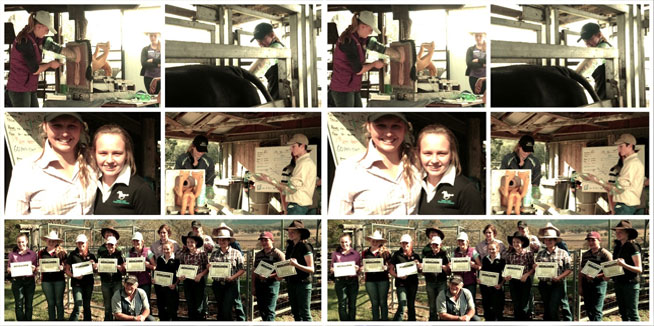 A TRAINING COURSE for young cattle enthusiasts open to age 16 years and under. This course is held over 3 days covering all aspects of Cattle Artificial Breeding – from conception to calving! Learn in the comfort of your own age group. These training courses have been set during school holidays – Mum or Dad are welcome to sit in/observe if they wish. The student numbers will be limited to 10 students. Artificial Insemination Training certificate will be issued on completion of the course.
COST – $250 plus GST – dates and locations below…………………..
BREEDN' BETSY – the Artificial Training Cow will also be in attendance to assist in training. The course is designed to cover both theory and practical insemination practise with ample cows available.
Subjects covered –
The Anatomy of the Cow and the Bull
Managing a Breeding Program
Practical Insemination
Synchronisation
Herd Improvement
Breeding Records
Disease & Hygiene
Semen Handling and Storage
AI tank handling
Heat Detection