Experience You Can Rely On!
All State Agricultural Service has been based in the Hunter Valley of NSW for the last 20 years.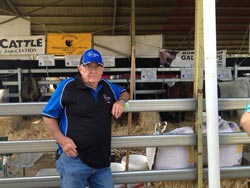 Sandy (Alexander) Sim attended Massey University and Lincoln College. Managed the No 4 Dairy, Ruakura Ag Research Centre, Hamilton in New Zealand for 13 years, moved to Australia – managed a large dairy in Queensland. Lectured and managed the Dairy, Sheep & Goat Section at Queensland Agricultural College. Manager, Norco Herd Improvement for 12 years. Sandy offers 30 years Artrificial Insemination & Pregnancy Testing Training Experience, DPI and DAFF ACEC Accredited Trainer/Instructor.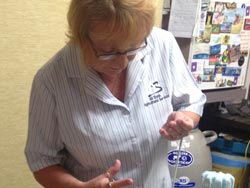 Jenny Sim is from the Hunter Valley of NSW and has over 30 years experience in the Artificial Breeding Industry. Jenny handles all the day to day running of the office, semen sales, despatch and handling and looks after all our Equine clients.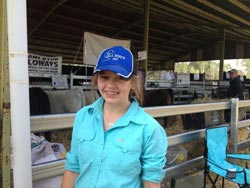 Renae Sim  has completed her Cert3 and 4 in Agriculture along with a Diploma in Agriculture at Tocal Agricultural College.  Renae is presently studying Advance Diploma in Agriculture and Veterinary Nursing.  Renae has now taken over the field work of the business. Renae conducts Artificial Insemination and Pregnancy Testing locally, including Ultrasounding with the Repro Scan. Renae was born into the Industry, loves horse riding and competing and helping out at local Cattle Shows. Renae and her partner Benjamin Barber also have their own farm contracting business "Dial A Farm Hand".
Benjamin Barber has completed his Cert3 and 4 in Agriculture along with Diploma in Agriculture.  Ben is from a sheep and Murray Grey property in Yass, born and bred on the land.  Ben is assisting with field work for All State Agricultural Service and working at Tocal Agricultural College.
David McCabe is our Queensland Instructor.