Liquid Nitrogen Delivery, Tank Hire, Semen & Embryo Storage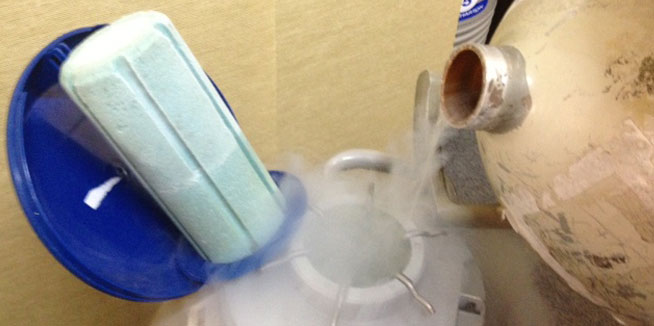 Liquid Nitrogen supplies are available for tank filling & freeze branding. We service Liquid Nitrogen Tanks in the Hunter Valley and Central Coast areas on farm. Please contact us for a quote on pricing.
We offer a Liquid Nitrogen Delivery Service to Farmers' Veterinary Practices and Medical Practices in the Hunter and Central Coast region.
Tank Hire – both large tanks for freeze branding and shipper tanks for semen delivery are available for hire.
We can source and dispatch all your semen requirements – both cattle and equine along with long and short term storage. Embryo Storage also available.

Quick links
Testimonials
A big thanks for running an excellent course, I can understand now why these courses are best run by someone who has the experience and knowledge such as Sandy's - wished I did this course before I bought my first cow!

Experience & Knowledge!

"Just home from the course and it was fantastic.  Sandy is a great teacher.  It has given us a new option as to how to manage the herd."

It was fantastic!

Joshua really enjoyed the course and learnt a lot.  Thank you Sandy for passing on your knowledge

Melanie, Wagga

Eon really enjoyed the course and got a lot of very useful skills from attending.  Thank you for providing a great opportunity for him

Gabrielle

Thank you for running the course for the University of Sydney students, I have an excellent time and thoroughly enjoyed it.  My Uncle allowed me to pregnancy test his cattle.  I was very accurate which made me extremely happy

Kristy, Student of Sydney University

Lucy and I enjoyed your A.I. & P.T. course very much.  We thought it was presented in a very realistic and practical way, as well as entertaining

Mihnea (Mitch)

The course was fantastic, Sandy is a very skilled tutor

Chris W