Cattle A.I Service & Pregnancy Testing Services
CATTLE ARTIFICIAL INSEMINATION SERVICE
All State Agricultural Service offers a specialist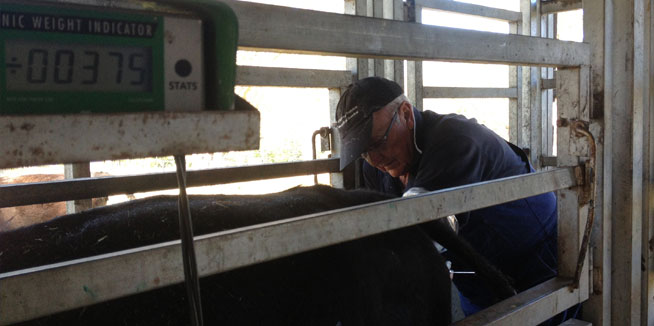 Cattle Artificial Insemination service from 1 cow to 100 plus cows. LOW COST – two programs available, natural heat or a synchronisation program.
Advantages of Using A.I. – the ability to use top genetics from around the world with the advantage of selecting calving ease sires, correcting type deficiencies and improving traits. An advantage also in cost, disease control, ability to crossbreed and improve herd management. YOU TAKE CONTROL OF YOUR BREEDING PROGRAM!
NATURAL HEAT DETECTION – This program should be used for small herd numbers.
SYNCHRONISATION PROGRAM – this program is a little more expensive (approx $35 per head) but offers the ability for all cows to come onto heat at the one time. A program we use with good results is the Cidr/Cue-Mate, PG & Ciderol program.
Cue-Mates and Cidrs are progesterone delivery devices for cows and heifers
Day 0 – insert Cue-mate/Cidr and inject with 2ml Ciderol
Day 8 – remove Cue-mate/Cidr and inject with 2ml Prostaglandin
Day 9 – Inject with 1ml Ciderol and apply heat detector
Day 10 – Inseminate
Conception rate for A.I. is on overage 60 – 70% – follow up A.I. may be necessary or a follow up bull used.
GIVE US A CALL OR EMAIL YOUR REQUIREMENTS AND WE WILL GIVE YOU A FREE WRITTEN QUOTE
PREGNANCY TESTING service also available.